Tributes unveiled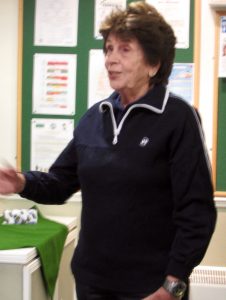 Woodfield Grove Tennis Club was a haven for Maria Esther Bueno on her visits to London, and the club has paid a lasting tribute to their most famous Honorary Member by commissioning a portrait and naming the balcony in her honour.
Maria visited often, enjoying the club where she could relax, play with many of the coaches and better players, and being 'just one of the members'.
She found it very different to the many other clubs she frequented around the world, because of its small size and friendliness.
She would often say: "Woodfield Grove is a home from home in many ways and from the first time I saw it, before it was rebuilt, it was very unique to me!
"We are used to clubs in Brazil with hundreds of thousands of members playing many different sports, and my own club [Sociedade Harmonia de Tênis] is pretty unusual since it is mostly for tennis and only has 7,000 members!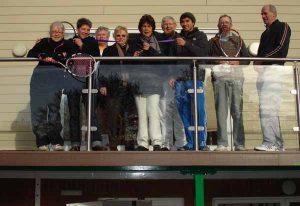 "This is all very 'English' to me. The people are very nice but they almost ignore you, not wanting to impose, I suppose. I found that strange in the beginning but they have always welcomed me and I've got used to not shaking hands every day I go there like we do in Brazil. That's not the way you do it here!"
Honorary Member
Maria was made an Honorary Member on 21 May 1993 by the Committee, and became very much part of the club.
When she died in São Paulo on Friday 8 June, 2018, members were shocked and saddened to lose one of their own.
The committee immediately decided to commission a portrait to grace the clubhouse in her memory, and to also name the balcony that she opened in the autumn of 2013, the Bueno Balcony.
Portrait by Luis Morris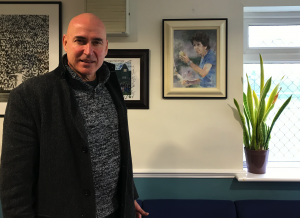 Luis Morris, an artist who specialises in the portrayal of tennis players and gained commissions from the Lawn Tennis Association and the All England Club at Wimbledon, was asked to paint the oil portrait.
Morrris was born in 1963 in Wrexham, and studied at Nottingham University where he left his degree course in architecture in 1984 to to join De La Rue as an apprentice banknote designer.
In 1998 he left De La Rue to become a freelance artist/illustrator and, in 2002, obtained his diploma in Portraiture at Heatherleys School of Art.
A member of the Royal Institute of Oil Painters who has exhibited widely at galleries, fairs and institutions, Morris won the prestigious BP award at London's National Portrait Gallery in 2007.
The portrait of Maria Bueno is one of his finest works and captures her character and humour perfectly.
There was considerable debate as to how Maria should appear in the portrait and, at the last, an image of her in her latter years was chosen as the way members best wanted to remember her – as she had been with them.
The commission was completed on 5 December, 2018, and hung on the wall in time for the Christmas Party.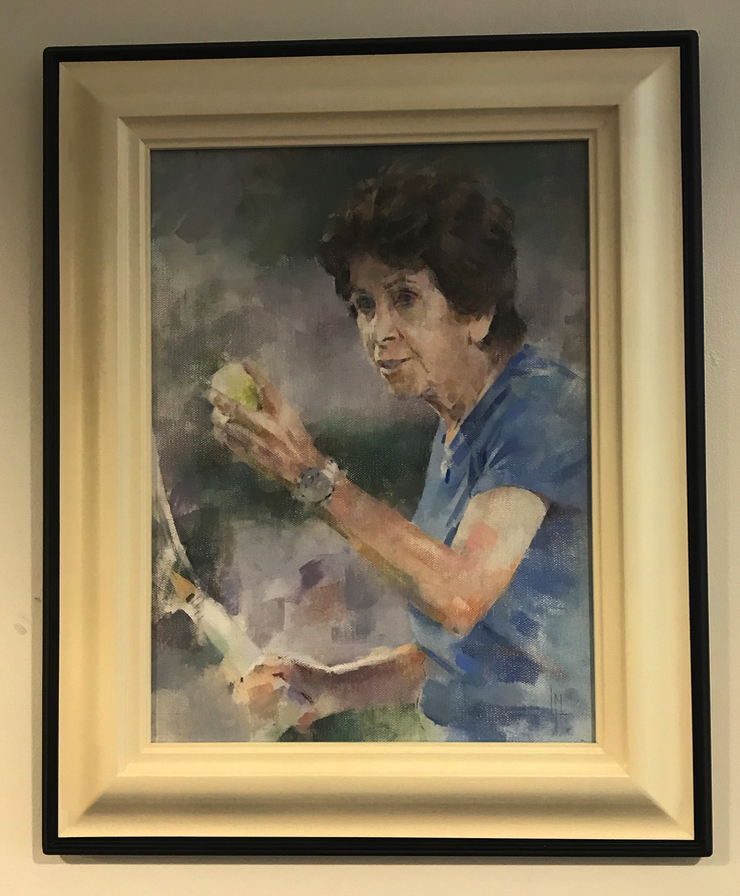 The Bueno Balcony
The Bueno Balcony was later inaugurated, on 9 May 2019, by the Committee when the commemorative plaque was put in place above the doors leading out onto the viewing deck.

"We enjoyed having Maria here at the club and she presented the trophies on Finals Day on many occasions for us, which made winning the Club Tournament all the more special for those who did so over the years," said Peter Risdon, Woodfield Grove's Chairman.
"In October 1991, she helped to open the club after it was rebuilt, and celebrated its 75th anniversary the following year. She also attended many of our parties, held clinics for our members and presented the Millennium Cup trophy on several occasions.
"We felt it only fitting to have a lasting tribute to Maria, who we all miss greatly."
Now, one year later, these tributes have prompted more approval from many of her friends who were invited to the club to see them.
"The portrait captures her completely," said one. "It's beautiful."
Many visitors to the club enquire about the eye-catching portrait on the wall in the club's main room, prompting memories of a great champion who not only graced Woodfield Grove's courts but touched the hearts of many of its members and friends.