Not entirely absent for the 6th edition…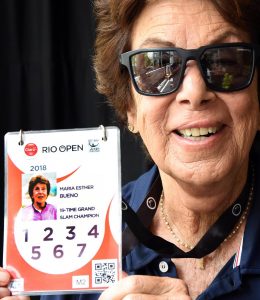 The Rio Open is missing Maria Esther Bueno this year, a tournament that she supported from the outset and worked diligently to promote, even last year when she was already unwell.
"It will be very difficult not to have Maria Esther present this year," said Luiz Carvalho, Rio Open's Tournament Director, who knew her all of his life as she was a close friend of his family's.
"She was a central figure in our tournament, with its history and charisma.
"But we are happy to be able to pay tribute and celebrate her legacy, as well as giving the public the chance to see true relics of Brazilian and world tennis."
Carvalho was referring to the exhibit that is on display on a special stand located on the Leblon Boulevard, which is passed by everyone who comes to the tournament being held again at the Jockey Club from 16 – 24 February.
Legacy lives on
On show are Maria Esther's Wimbledon and US Open trophies as well as some of the unforgettable dresses that she wore while she was winning her 19 Grand Slam titles and other memorabilia on loan to the event from her family.
This slideshow requires JavaScript.
These will help to educate the public about the remarkable career and achievements of the 'tennis ballerina', who captivated the hearts of millions and made it to the top of the sport by becoming the best tennis player in the world.
Her legacy as a Brazilian icon remains undiminished after her untimely death on 8 June, 2018, at 78 years of age following her battle with cancer.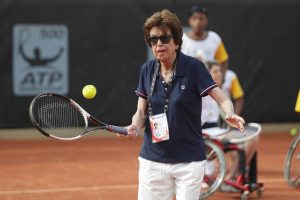 Maria Esther loved attending the Rio Open, a highlight of her year, and she worked hard both on and off the court, conducting clinics and making personal appearances as well as commentating late into the night for SporTV, the official broadcaster.
Tributes continue to be made to the greatest Brazilian tennis player of all time, including a special tribute of the Sou do Esporte Award, in Rio de Janeiro, last November that was delivered by Thomaz Koch to her family.
Rio Open
The Rio Open presented by Claro, an ATP 500 event, is the crown jewel of ATP Tour's 'Golden Swing' through Latin America.
Establish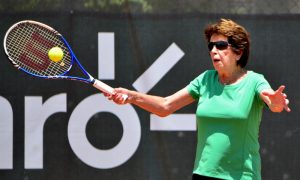 ed in 2014, Rafael Nadal won the inaugural edition of the clay-court tournament, whilet he past two winners, Diego Schwartzman and Dominic Thiem, will feature at the 2019 edition.
It is part of a selected group of thirteen tournaments named ATP 500, and one of the 22 biggest events in the ATP calendar.
It is also the most important annual sporting event in the city, and one of the few ATP 500 tournaments played on clay, along with Barcelona and Hamburg.