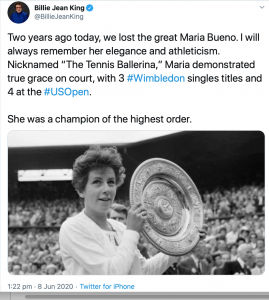 The 8th June will forever be a sad day, the anniversary of Maria Esther Bueno's death – two years gone but not forgotten.
Billie Jean King tweeted today: "Two years ago today, we lost the great Maria Bueno. I will always remember her elegance and athleticism. Nicknamed 'The Tennis Ballerina', Maria demonstrated true grace on court, with 3 #Wimbledon singles titles and 4 at the #USOpen.  She was a champion of the highest order."
She left a world that she cherished, leaving her family, friends, and fans with indelible memories of her amazing talent and warm personality.
Had she overcome her cancer via the immunotherapy treatment that gave her such hope but arrived too late to save her, she would now be facing a very different world.
Pandemic
Th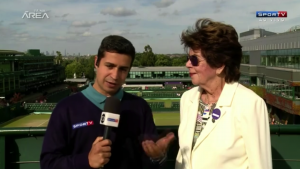 e coronavirus pandemic has decimated so many countries around the world, particularly London and New York, which Maria Esther loved to visit, and her home city of São Paulo, all epicentres of COVID-19.
The unprecedented lockdown of society and the suspension of international tennis competition would have been as unthinkable to her, as it has been to all.
For her to have to isolate herself from her family, and been unable to visit her club, or to hit some tennis balls, would have been intolerable, while the risk posed by a stalking, silent killer-virus would have terrified her.
She would weep to see her beloved city and homeland plunged into such disparate straights, ravaged by a poor response in combatting the pandemic that has resulted in hunger and mass unemployment, while health facilities are stretched to the limit.
Maria Esther would also have been appalled at the demonstrations and rioting around the world resulting from the murder of George Floyd in Minneapolis at the hands of a law enforcement officer, sparking the #BlackLivesMatter campaign that, undoubtedly, are placing many more lives at risk of contracting the virus as social distancing becomes impossible to maintain.
IPG Response
In São Paulo, however, Maria Esther would be proud of the efforts being made by the Next Generation Institute (Instituto Próxima Geração), a project she collaborated on just before her death with her friend, former tennis player and coach, Mauro Menezes.
This project is now providing food and support to local communities.
IPG has directly supported the families of all its students participating in the Next Champions project with 100 basic food baskets.
"Initially, the baskets will be offered for three consecutive months," said Menezes. "It is the way we found to alleviate the difficulty that social isolation is causing on the needy population."
"With the Maria Esther Bueno education project, IPG takes tennis to children from different regions of the country, which allows us to be close to communities that were severely affected by the new Coronavirus pandemic"
IPG is working together with the Tennis Route Institute in partnership with LATAM Airlines and Branco BV, through which 800 families from Fabiano de Paula School, Rocinha, Futuro Bom, Tennis in Lagoa and Fundeténis are benefitting from donations.
"And, precisely because we have this relationship network and direct contact with the communities, we managed to partner with entities and companies that are able and want to help," added Raphael Barone, Executive Director of Instituto Tênis.
"We live in difficult times in the face of the current scenario faced, the pandemic has caused a huge financial upheaval, where the hardest hit are the most needy," added Michel Peters, Manager of the Tennis Route Institute.
"Receiving the help of partners in this moment of crisis, was essential for us to direct and assist families and institutions in need of support.
"We are grateful to be able to contribute in some way and mitigate the impacts brought by COVID-19."
Brazil's pandemic
Just under 40,000 deaths have already been recorded in Brazil as a result of COVID-19, and three quarters of a million have contracted the disease, with a little over 30,000 making it through to recovery.
The numbers continue to climb as Brazil falls behind the United States in topping the list of 213 countries and territories around the world that have reported over 7 million confirmed cases of the coronavirus COVID-19 that originated from Wuhan, China, and a death toll climbing towards the half million mark.
South America was slow to become infected and many in power have ignored the salient lessons learned from other countries.
Fund
Meanwhile Banco BV has created a R$ 50 fund for national suppliers of essential hospital equipment and services to combat COVID-19, and is collecting donations to benefit all regions of Brazil, focusing on the locations most impacted by coronavirus.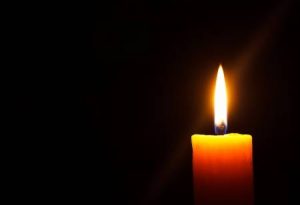 In addition to hospitals, families affected by the disease and in a state of social vulnerability are being assisted through this initiative.
We light a candle in her memory – gone but not forgotten.