Change is inevitable…
Maria Esther Bueno has been observing the end of the season events and joins the debate on what needs to change in our game, if anything.
"My feeling is that over time everything changes and we have to be open to it, even if sometimes it is not so popular," she told her website recently. "Change is inevitable.
"I watched the NextGen Finals in Milan and wondered where they had put the linesmen," she laughed. "Then I remembered they were testing Hawkeye Live! No linesmen!
"It was strange that they used human voices to call 'out' and 'fault', just like in an ordinary match. You would think they would use a buzzer or something, but I liked the voices. More traditional.
"Anyway, it seems the players liked Hawkeye calling all the lines and I think it will happen, that linesmen are redundant, which is a shame for them but bound to come because humans make mistakes.
"You just have to look around to see how automated everything is becoming, so why not for tennis?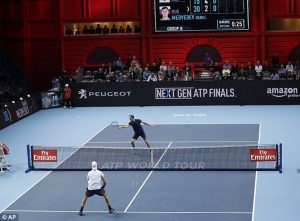 "The experiment they did in Milan was interesting, especially as a way of reducing the length of matches.
"I speak to a lot of people and they all say that sitting for five hours watching a match is too much, even with tiebreaks, so it is good they are looking at that.
"Tennis has changed over the years, with TV turning it from a game into entertainment, an event, and so it has to move with the times.
"Of course, changing the game dramatically as happened in Milan needs to be thought through very carefully.
"The short set format [first to win 4 games wins the set, with tiebreak at 3-all] made the matches more intense and I think it put a lot of pressure on the players.
"They got very tired and injured, playing best of five sets, with sudden death at deuce and no lets – all very different to what we are used to playing.
"I know this is all about making tennis more attractive for TV and younger audiences and maybe this is not the best way, but we do have to look at the possibilities.
"The beauty of tennis is that you always have a chance to fight back because of the unique scoring system, and it has changed very little over the years except, perhaps, bringing in the tiebreak, which did shorten matches a bit.
"I read somewhere that they have researched that only around 19% of the time matches are on the court is spent playing the ball, which tells us there is a lot of time being wasted.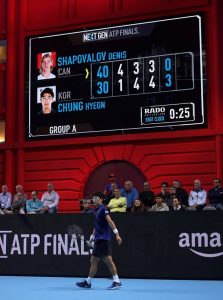 "The idea of the shot clock, that times between points, is good because it speeds up the game.
"It has been tested now at the US Open and in Milan and seems to keep the matches on track better.
"In Milan they took it a step further, though, by also restricting the time from when the players step onto court and starting to play to just 5 minutes. That got things moving, which was good.
"The other thing they did was to allow spectators to come in and out of the stadium whenever they liked so there was no 'quiet please' from the umpire! I'm not sure about that.
"Coaching during matches seems to be popular with the public and, of course, the coaches, and the WTA Tour has had this now for several years.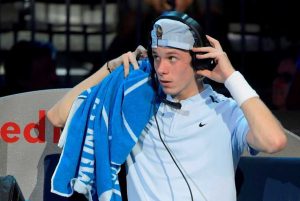 "At the NextGen, though, they trialled coaching by having headphones and talking to their coaches whenever they wanted to between games so we could all hear.
"Tennis, of course, is an individual sport and matches are won by the player who is the better, physically and mentally out on the court where you have to figure things out for yourself.
"I know Wimbledon is dead set against any type of on court coaching but I don't really have a problem with it, although I think the WTA approach is better.
"Coaching should be private, though, but it was brought in for television audiences so I guess that will never happen even though the players would prefer that.
"There have been other suggestions that I am told the Grands Slams are considering in London this week, such as reducing the number of seeds from 32 to 16 to make for more interesting first round matches, which I do think is a good idea.
"Another one is offering 50 percent of the first round prize money to an injured player and the other half to the lucky losers who replace them because something needs to be done about so many withdrawals at the Grand Slams.
"I have been following what the top players think about all this and they are being cautious about making too many changes too soon.
"Experimenting with new ideas has to be good but changes need everyone in the game on board and time for us all to get used to."
---
"I must say that I was pretty impressed with the under 21 players competing in Milan and it was surprising to me that it was South Korea's Hyeon Chung who beat Andrey Rublev of Russia for the inaugural title looking at all the other players in the field," commented Maria Esther.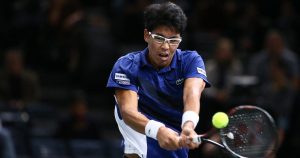 "Chung, I think, took to the unusual conditions rather better than everyone else, and played really well.
"I was also pleased to see Caroline Wozniacki come through to win her first major, the WTA Championships in Singapore last month.
"The WTA's Elite Trophy in China for the players who didn't make it to the finals was also interesting, with Julia Goerges finding some great form to beat CoCo [Vanderweghe] in the final.
"CoCo went on to lead the USA to its 18th Fed Cup trophy win in Minsk the following weekend so she has been collecting plenty of air miles.
This slideshow requires JavaScript.
"This week, of course, is the ATP Finals in London and I'm sorry not to be there.
"It was sad to see Rafa [Nadal] had to pull out yet again because of his knees, and the event is clearly missing [Novak] Djokovic, Andy [Murray], [Stan] Wawrinka, [Milos] Raonic and [Kei] Nishikori, who have all been off the tour for months because of their injuries. There's a bit of a message there, I think.
"For Rafa to get to be the year-end World No 1 again after all his injury problems is absolutely fantastic and he really deserves it. It is just a shame he couldn't finish the year off with a good run at the O2.
"This is now a great opportunity for Roger [Federer] who must be the favourite to win the title but the way players like [Grigor] Dimitrov, [Jack] Sock, and [David] Goffin in the semis, it is going to be tough for him."
---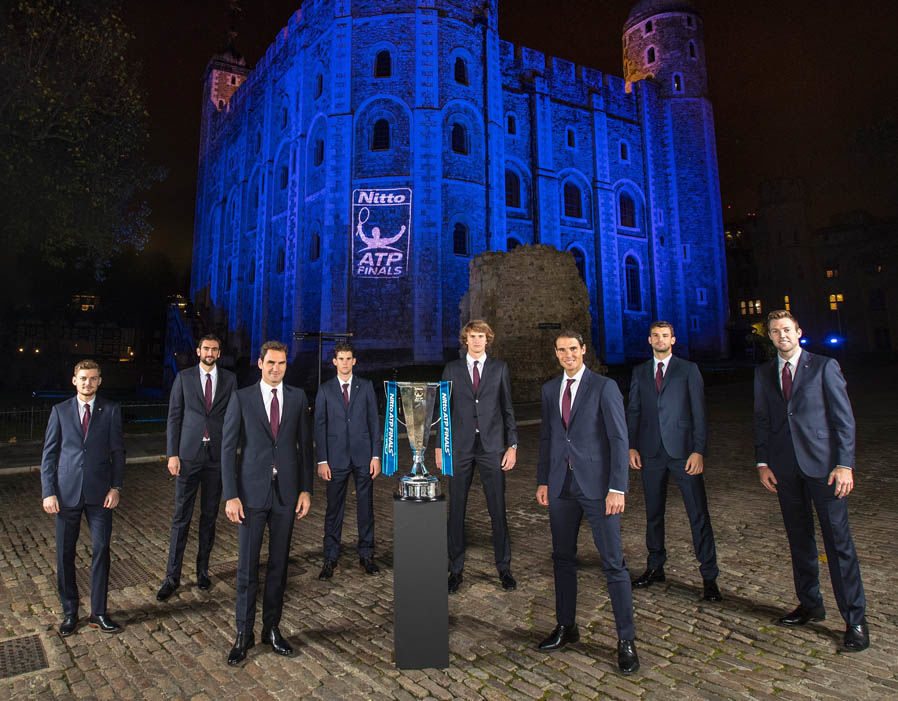 ---