When a Brazilian player scores a success, the achievements of the great Maria Esther Bueno are still remembered.
On the 11 October, Maria Esther would have turned 80 but, sadly, she passed away on 8 June 2018, succumbing to cancer at the age of 78, taken too young.
Many tributes were paid to her in the media on that day and now, recalling that she was born in 1939 to become the greatest tennis player in the history of Brazil, voted best Latin tennis player of the twentieth century after winning 19 Grand Slam titles, and being named No 1 in the world rankings in 1959, 1964 and 1966.
That Brazil also recalls her legacy through the accomplishments of its young players is inspiring.
Recently, in Tashkent, Uzbekistan, Luisa Stefani and her American partner, Hayley Carter, won their first career WTA doubles title together, defeating the Slovenian pairing of Dalila Jakupovic & Sabrina Santamaria in straight sets, 6-3 7-6(4), in an hour and 26 minutes.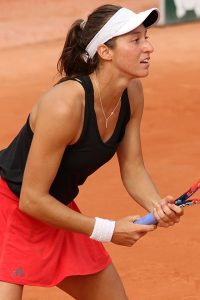 Luisa Stefani joins 6 other Brazilian women who have won doubles titles on the WTA Tour during the Open Era – Patricia Medrado with 5, Claudia Monteiro 4, Beatriz Haddad Maia 2, and Maria Esther Bueno with the 1968 US Open, as well as Niége Dias and Paula Gonçalves with one apiece.
The biggest name in the history of Brazilian tennis, Maria Esther Bueno won most of her titles before the professional era of the sport, gathering 7 Grand Slam singles titles, 11 in doubles and 1 in mixed doubles, to her name and making her a legend of the sport and the country.
Meanwhile, Luisa Stefani is just starting out, joining Hayley Carter with a great campaign in Seoul, South Korea, their debut tournament, which resulted in the pair being the runners-up in the final.
The two plan to continue their partnership over the coming weeks and, after a rest week, they teamed up again in Linz, where they narrowly lost their opener to wild cards Barbara Haas & Xenia Knoll, 1-6 6-0 [10-7], and, this week, they are playing in Luxembourg.
Stefani, who was a Bronze medalist in the doubles event at the Pan American Games in Lima, Peru, is rising in the professional ranks, breaking into the top 100 of the WTA doubles ranking and reaching a career high at 77 on 30 September, while in singles she is currently ranked No 550, having been as high as 431 on 20 May.
The 22-year old was born in São Paulo, the birthplace and home of Maria Esther, and was a successful junior, attaining a ranking of No 10 in the World on 30 March 2015.
She made her main-draw debut at the 2015 Brasil Tennis Cup, an International category WTA Tournament that took place in Florianópolis on outdoor clay courts, where she received a singles main-draw wild card.
Stefani currently attends Pepperdine University near Malibu in California, and has been ranked as high as No 2 in the ITA (Intercollegiate Tennis Association) rankings.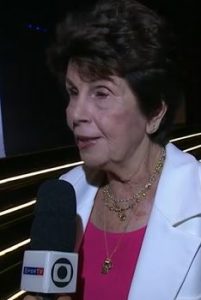 She also was named the 2015 ITA National Rookie of the Year and compiled a 40–6 record in her freshman season.
Her Grand Slam main-draw debut was at 2019 French Open partnering Australian Astra Sharma in doubles.
Maria Esther used to watch the progress of Brazilian players with interest, and she encouraged their efforts on the world stage of tennis, which is highly competitive and very hard to achieve success on.
She would have been pleased to see her compatriot making an impact flying the Brazilian flag.
---